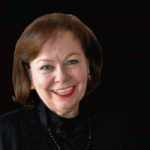 "Our business is to make your business better.  To
achieve this, we make it a priority to learn about your
organization's culture and strategic staffing goals.  We        
then deliver the level of service that best meets your        
goals and budget."    Regina Levison, President
Background
Testimonial
"Without reservation, I strongly recommend Levison Search to fill your positions. For over 20 years I have used Levison exclusively because of the value they bring to my organization. They truly "partner" with our medical groups to find the very best possible match and only send highly qualified individuals our way. When we make the connection with their candidate, we know they have been thoroughly researched and referenced and are interested in our opportunity. Their recruiters are personable, highly experienced and highly engaged in their searches. I cannot recommend them highly enough."
Chief Executive Officer
District Hospital
Washington
Levison Search Associates was founded in 1988 and provides physician and healthcare recruitment services. As a mid-size firm, we have the reach and resources of a large national firm. We have successfully completed more than 1,300 search and consulting assignments. Services include:
We have worked with the following healthcare organization models in urban, suburban and small/rural communities:
Hospitals and integrated health/delivery systems
Single specialty and multispecialty medical groups
Accountable care organizations (ACOs)
Independent physician associations (IPAs)
Solo physician practices
Healthcare centers and clinics
Hospice and palliative medicine organizations
Specialty providers and contractors
Not-for-profit healthcare providers
Levison Search Associates is headquartered in California and we have assisted clients throughout the United States. Clients benefit from our:
Strong national presence
Outstanding regional expertise
Database of 560,000 active and passive candidates on a Salesforce platform
Staff in California, Arizona, Colorado, Kansas and Missouri
Resources required to complete one search assignment, multiple search assignments, or contract to manage your entire recruitment program
Search Consultants and Staff
Recruitment is a detailed and labor intensive process. It requires qualified staff to support the process of recruiting physicians, advanced practice providers, healthcare professionals and locum tenens providers. You can rely on our team of professionals who work diligently to identify, screen, and evaluate quality candidates for your consideration:
Search Consultants – interview/evaluate candidates; manage recruitment projects
Researchers — identify sources of candidates
Marketing staff — design ads and marketing pieces
Affiliations and Memberships
Ethical and professional are essential qualities describing who we are. Following is a partial list of professional associations and affiliations that contribute to our knowledge and professional skills:
Partner and Past President, First Choice Health Search and Consulting
Partner, FocusHealthcareGroup
Member, Medical Group Management Association (MGMA)
Member, California Medical Group Management Association (CAMGMA)
Member, The IPA Association of America (TIPAAA)
Co-founder, Society of Professionals in Healthcare
Member, California Staffing Professionals (CSP)
Member, United Neurodiagnostic Professionals of America (UNPA)
Member, California Association of Physician Assistants (CAPA)
Member, Oregon Rural Health Association (ORHA)
If you would like additional information about our background or the services we provide, please contact us.